Active Annexin V (ANXA5)
ANX5; ENX2; PP4; PAP-I; CBP-I; Anchorin CII; Calphobindin I; Endonexin II; Lipocortin V; Placental anticoagulant protein 4; Thromboplastin inhibitor; Vascular anticoagulant-alpha
Overview
Properties
Product No.

APA259Mu01

Organism SpeciesMus musculus (Mouse) Same name, Different species.
ApplicationsCell culture; Activity Assays.


Research use only

DownloadInstruction Manual
Category

Apoptosis

Hematology
Buffer Formulation

PBS, pH7.4, containing 0.01% SKL, 5% Trehalose.

Traits

Freeze-dried powder, Purity > 95%

Isoelectric Point

5.1
Share your citation
Upload your experimental result
Review
Leave a message
Sign into your account
Share a new citation as an author
Upload your experimental result
Review
Please attach serial No. on instruction manual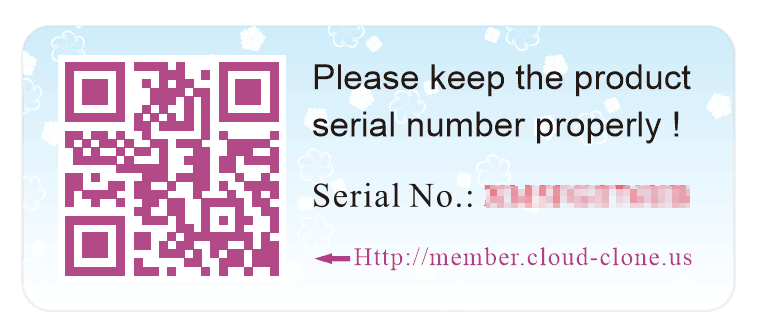 Contact us
Please fill in the blank.
Verification code*

Packages (Simulation)

Packages (Simulation)
Figure. SDS-PAGE
ISO9001: 2008, ISO13485: 2003 Registered
Activity test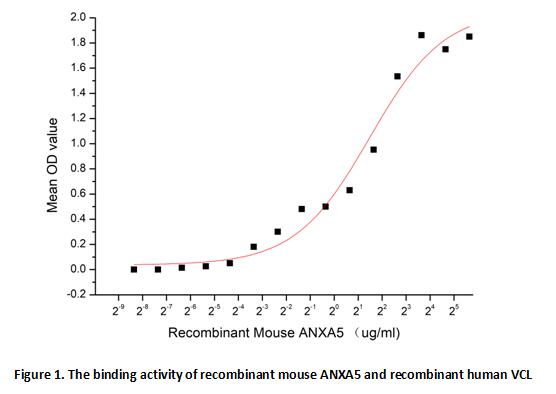 Annexin V (ANXA5) is a multifunctional protein that is highly expressed on the apical surfaces of syncytiotrophoblasts, and plays an important role in haemostatic regulations, maintaining blood fluidity of the placenta. Lower ANXA5 levels have been observed in M2/ANXA5 haplotype carrying chorion. The association found between the maternal carriage of the M2/ANXA5 haplotype and an elevated risk of IUGR and/or PE supports the hypothesis that carrier status of this haplotype and the consequently reduced placental ANXA5 expression might be responsible, at least partially, for the onset of these gestational vascular complications. ANXA5 could be used as a biomarker for the early detection of PE and for the prediction of its severity. ANXA5 as an embryonic anticoagulant that appears deficient in contiguous specter of thrombophilia-related pregnancy complications culminating more frequently in miscarriage in a maternal M2 carrier background. Besides, Vinculin (VCL) has been identified as an interactor of ANXA5, thus a binding ELISA assay was conducted to detect the interaction of recombinant mouse ANXA5 and recombinant human VCL. Briefly, ANXA5 were diluted serially in PBS, with 0.01% BSA (pH7.4). Duplicate samples of 100 μl were then transferred to VCL-coated microtiter wells and incubated for 1h at 37℃. Wells were washed with PBST and incubated for 1h with anti-ANXA5 pAb, then aspirated and washed 3 times. After incubation with HRP labelled secondary antibody, wells were aspirated and washed 5 times. With the addition of substrate solution, wells were incubated 15-25 minutes at 37℃. Finally, add 50µL stop solution to the wells and read at 450 nm immediately. The binding activity of recombinant mouse ANXA5 and recombinant human VCL was shown in Figure 1, and this effect was in a dose dependent manner, the EC50 was 2.79 ug/ml.
Usage
Reconstitute in 10mM PBS (pH7.4) to a concentration of 0.1-1.0 mg/mL. Do not vortex.
Storage
Avoid repeated freeze/thaw cycles. Store at 2-8°C for one month. Aliquot and store at -80°C for 12 months.
Stability
The thermal stability is described by the loss rate. The loss rate was determined by accelerated thermal degradation test, that is, incubate the protein at 37°C for 48h, and no obvious degradation and precipitation were observed. The loss rate is less than 5% within the expiration date under appropriate storage condition.