Active Osteopontin (OPN)
SPP1; BNSP; BSPI; ETA1; Secreted Phosphoprotein 1; Bone Sialoprotein I; Early T-Lymphocyte Activation 1; Nephropontin; Urinary stone protein; Uropontin
Overview
Properties
Buffer Formulation

20mM Tris, 150mM NaCl, pH8.0, containing 1mM EDTA, 1mM DTT, 0.01% SKL, 5% Trehalose and Proclin300.

Traits

Freeze-dried powder, Purity > 95%

Isoelectric Point

4.3
Share your citation
Upload your experimental result
Review
Leave a message
Sign into your account
Share a new citation as an author
Upload your experimental result
Review
Please attach serial No. on instruction manual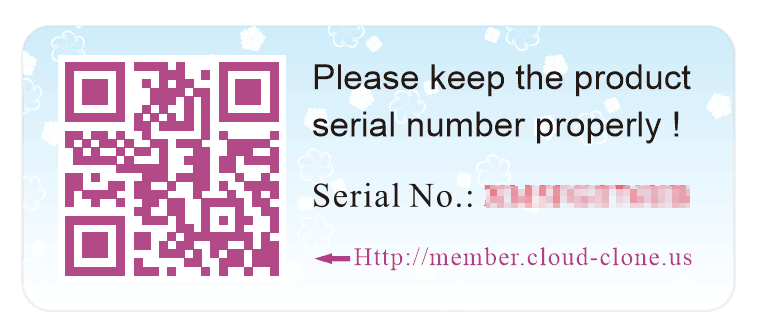 Contact us
Please fill in the blank.
Verification code*

Packages (Simulation)

Packages (Simulation)
Gene sequencing
SDS-PAGE

Figure. Western Blot;
Sample: Recombinant OPN, Rat.
ISO9001: 2008, ISO13485: 2003 Registered
Activity test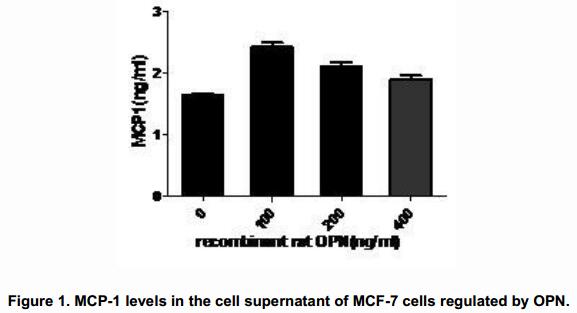 Osteopontin (OPN), a multifunctional phosphorylated glycoprotein, plays an important role in neutrophil recruitment and was found to induce the expression of proinflammatory chemokines including MCP-1 and MIP-1β which promote migration and recruitment of inflammatory cells. It has been reported that OPN induces MCP-1 expression through the NF-kappa B pathways in MCF-7 breast cancer cell line. Briefly, MCF-7 cells were seeded overnight at a density of 1x105 cells/mL, and treated with or without various concentrations of OPN for 24h and
MCP-1 levels in the cell supernatant were determined by ELISA.
MCP-1 levels in the cell supernatant of MCF-7 cells increased significantly after stimulated with OPN, the data was shown in Table 1 and Figure 1.
Usage
Reconstitute in 20mM Tris, 150mM NaCl (PH8.0) to a concentration of 0.1-1.0 mg/mL. Do not vortex.
Storage
Avoid repeated freeze/thaw cycles. Store at 2-8°C for one month. Aliquot and store at -80°C for 12 months.
Stability
The thermal stability is described by the loss rate. The loss rate was determined by accelerated thermal degradation test, that is, incubate the protein at 37°C for 48h, and no obvious degradation and precipitation were observed. The loss rate is less than 5% within the expiration date under appropriate storage condition.