Active Interleukin 35 (IL35)
Overview
Properties
Product No.

APC008Hu01

Organism SpeciesHomo sapiens (Human) Same name, Different species.
ApplicationsCell culture; Activity Assays.


Research use only

DownloadInstruction Manual
Buffer Formulation

20mM Tris, 150mM NaCl, pH8.0, containing 1mM EDTA, 1mM DTT, 0.01% SKL, 5% Trehalose and Proclin300.

Traits

Freeze-dried powder, Purity > 97%

Isoelectric Point

8.7
Share your citation
Upload your experimental result
Review
Leave a message
Sign into your account
Share a new citation as an author
Upload your experimental result
Review
Please attach serial No. on instruction manual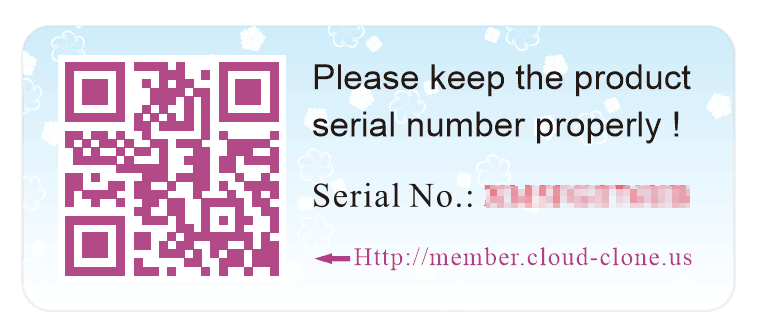 Contact us
Please fill in the blank.
Verification code*

Packages (Simulation)

Packages (Simulation)
Gene sequencing
Figure. SDS-PAGE; Sample: Active recombinant IL35, Human.

Figure. Western Blot; Sample: Recombinant IL35, Human.
ISO9001: 2008, ISO13485: 2003 Registered
Activity test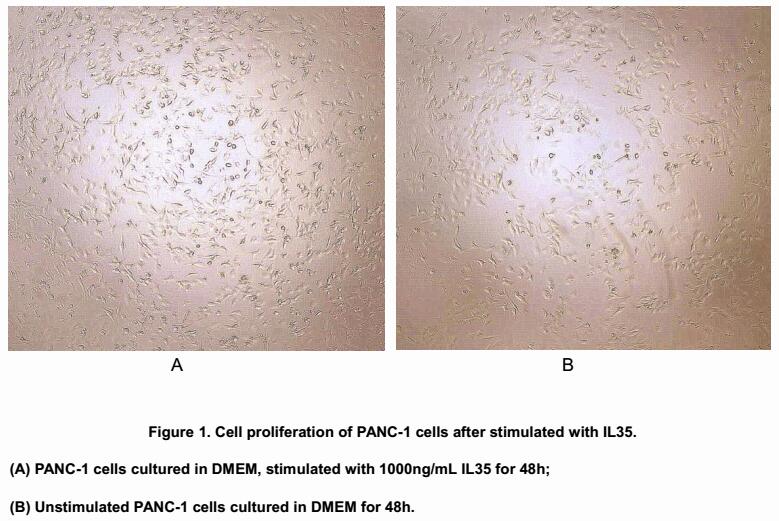 IL35 (Interleukin 35) is an IL-12 family cytokine, which is a dimeric protein composed of IL-12α and IL-27β chains. IL35 is thought to mediate the immune inhibitory function of regulatory T cells and has been proven to promotes pancreas cancer growth through enhancement of proliferation and inhibition of apoptosis. Thus, proliferation assay of IL35 was conducted using PANC-1 cells. Briefly,
PANC-1 cells were seeded into triplicate wells of 96-well plates at a density of 2,000 cells/well and allowed to attach overnight, then the medium was replaced with serum-free standard DMEM prior to the addition of various concentrations of recombinant human IL35. After incubated for 48h, cells were observed by inverted microscope and cell proliferation was measured by Cell Counting Kit-8 (CCK-8). Briefly, 10µL of CCK-8 solution was added to each well of the plate, then the absorbance at 450nm was measured using a microplate reader after incubating the plate for 1-4 hours at 37°C. Proliferation of PANC-1 cells after incubation with IIL35 for 48h observed by inverted microscope was shown in Figure 1. Cell viability was assessed by CCK-8 (Cell Counting Kit-8 ) assay after incubation with human recombinant IL35 for 48h. The result was shown in Figure 2. It was obvious that IL35 significantly increased cell viability of PANC-1 cells.
Usage
Reconstitute in 20mM Tris, 150mM NaCl (pH8.0) to a concentration of 0.1-1.0 mg/mL. Do not vortex.
Storage
Avoid repeated freeze/thaw cycles. Store at 2-8°C for one month. Aliquot and store at -80°C for 12 months.
Stability
The thermal stability is described by the loss rate. The loss rate was determined by accelerated thermal degradation test, that is, incubate the protein at 37°C for 48h, and no obvious degradation and precipitation were observed. The loss rate is less than 5% within the expiration date under appropriate storage condition.
Giveaways
Increment services